Get Your VIP PASS for a FREE Afternoon camp to experience our #1 Rated AfterSchool Program!!
---
"Our Afternoon Camp Gives Parents the Family Time They Need & Kids Deserve!"
Our Afternoon Camp includes FREE Transportation from school, Martial Arts Classes, Dance and Kid Fit classes, Fun Sports Activities, and Homework Time!
Spots are going very quickly! Don't let your child miss out! Hurry and call us today!
(786) 233-4367
If your child attends CORAL REEF, HOWARD DRIVE or PERRINE ELEMENTARY
Reserve your child's spot today.
This after school program has incredible value! You are going to love the activities that are included! Your child will have a blast spending time with friends and participating in the following fun and safe afternoon camp activities:
Daily A+ Homework Assistance!
Martial Arts training!
Dance Classes!
Fitness Classes!
Outdoor Sports!
Arts and Crafts!
Kid Cave!
Character Development!
We are now accepting a limited amount of new Afternoon Camp students for the month of August! If you are a parent who wants your child to have awesome grades, tons of FUN, and to stay healthy and active, then keep reading about how we have the #1 Afternoon Camp in Palmetto Bay!
Our Afternoon Camp is committed to your child's success in school! Each day your child will have the opportunity to complete all of his/her homework assignments with the help of our caring after school program leaders. We will make sure that your child's homework is done on time each day, so you don't have to worry! Other after school programs can't compare!
We are not a child care, afterschool, county park, or babysitting service. We are much better! From the moment you join our Afternoon Camp team, you and your child will feel welcomed because our Afternoon Camp students are like family! We focus on your child's success in School, Sports, and life! Other after school programs "babysit" their kids, but we inspire our kids to be their BEST!
We only hire the BEST coaches and they truly care about your child's success! Our Afternoon and Summer camp is operated by talented coaches who have years of experience and who have all passed a level 2 background checks! (The same background check required to be a School Teacher in Miami, FL.)
"This Afternoon Camp is exactly what I am looking for!  I want to reserve my child's spot right away! How do I join?"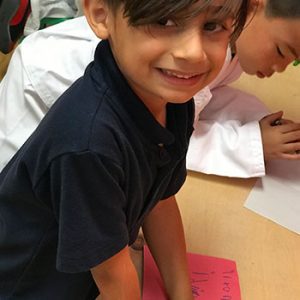 It's EASY to join our team! Simply fill out the form on top right side of this page and we will contact you asap! Your child can start immediately! Don't wait, join today! We have a limited amount of after school spaces available for new students.
Please hurry before we are sold out!
Our Afternoon Camp is affordable and we have an incredible new member deal! The BEST part is that ALL of your child's A+ Homework Assistance, Karate, Dance, and Outdoor sports classes are INCLUDED in your tuition! Transportation is also FREE! Hurry, there are only a few spots left!
If you have any questions, please call us right now! Our office hours are from 9am-6pm Monday thru Friday.
Our Palmetto Bay location phone number is: (786) 224-7515
A member of our team is happy to speak with you right now!