Q. These SKC camp activities are incredible! Are they all included in my child's membership?
A. YES! There is no extra cost for these sports and after-school activities. We also offer optional field trips once a week that your child can attend during summer camp.
Q. Who works at SKC?
A. We hire the best in the industry to work at Super Kids Clubhouse! All of our SKC camp and after-school program coaches are level two background screened. Just like Miami-Dade County teachers, they pass an extensive reference check. However, they must also pass the Extreme Coaches Academy where we train them on how to successfully host SKC camp activities! Many of our coaches are certified teachers, former pro athletes, and highly experienced camp professionals. "We are the BEST!"
Q. What ages do you accept at SKC?
A. We only accept children aged 5 to 12.
Q. Will my child be in a class with similarly aged children?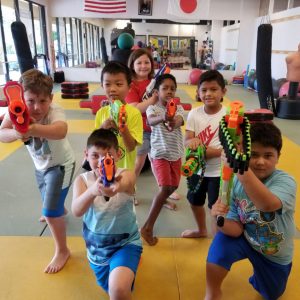 ​A. YES! Parents love that we group our kids together based on their grades. We have experienced coaches dedicated to different age groups:
Kindergarten & 1st grade
2nd & 3rd grade
4th & 5th grade
6th, 7th, & 8th grade
This allows us to teach your child on the level that is appropriate for his or her age. It also makes it more fun for your child to be able to spend the day with their classmates and peers.
Looking for a summer camp, kids camp, or after-school care in Palmetto Bay? Contact SKC today to get started.